Welcome to the Arkansas GCSAA
Thursday, March 19th

Remington Gun Club
Join us for a great event sponsored by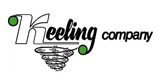 This is your chance to hear Trevor Holman with Aqua Turf International speak about Irrigation Effiiancy. You will gain an understanding of the importance of long and short term planning, soil-water relationship, sprinkler distribution uniformity, pipe friction loss and static/dynamic pressure and the importance of consistent irrigation maintenance.

We will enjoy a catfish lunch, education and trap/skeet shooting all for only $40. RSVP to golfsecretary@att.net or call/text 501-860-0187.
Remington is located at
1682 Hwy 15 N, Lonoke
18 miles East of LR on I-40, Exit 169 South on Remington Rd.
Are you getting our emails? Eblasts are the quickest and most effective way for us send you timely information and updates. Don't miss out! If you are not getting email reminders from us just send us a quick email to golfsecretary@att.net.
Check out the video below from our Platinum Sponsor!